CHARLES & RAY EAMES X SABER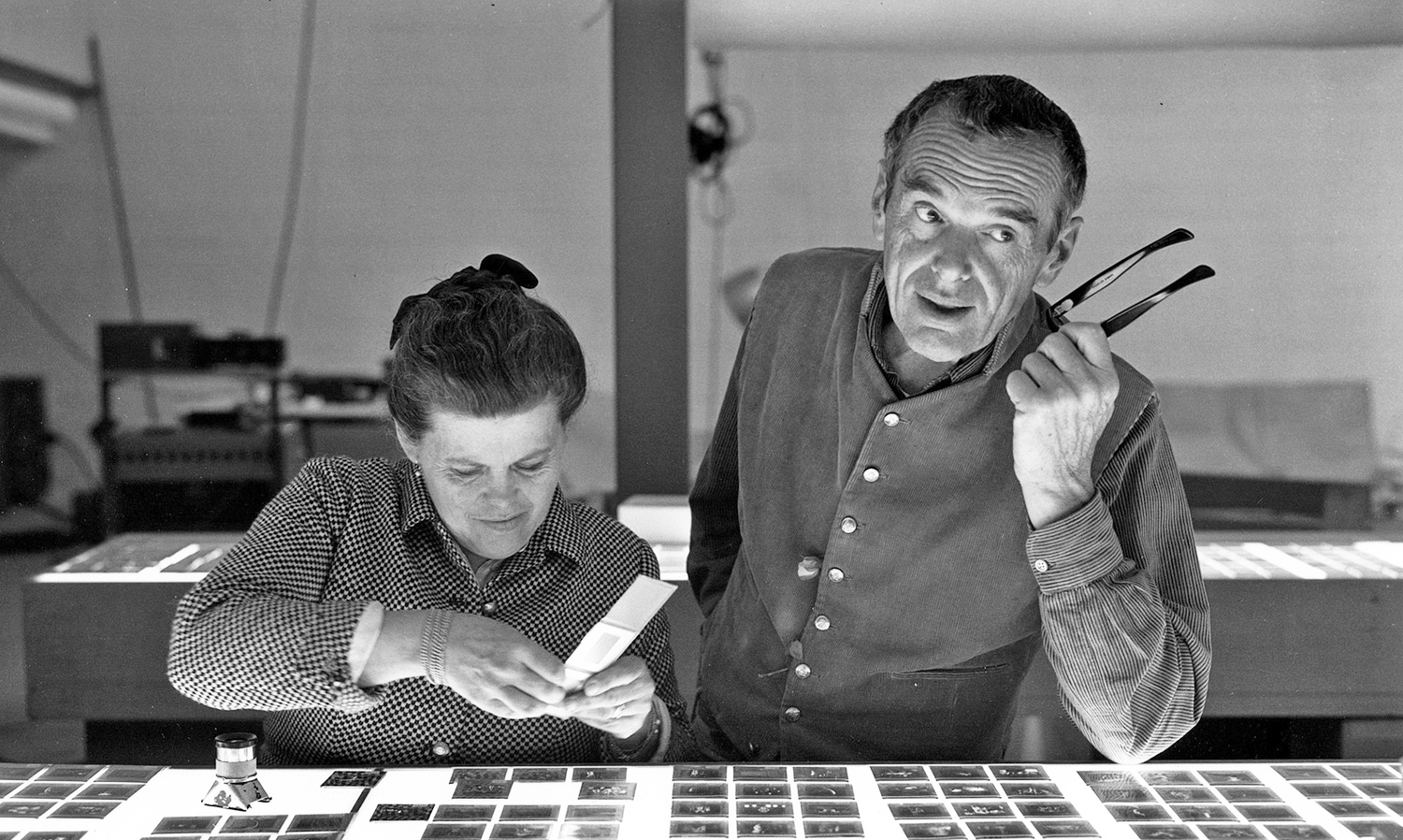 "What works is better than what looks good. The looks good can change, but what works, works."

Ray Eames
About Charles & Ray Eames
Charles and Ray Eames were a husband and wife team whose unique synergy gave shape to America's 20th century. Their lives and work represented the nation's defining social movements: the West Coast's coming-of-age, the economy's shift from making goods to producing information, and the global expansion of
American culture.
The Eameses embraced the era's visionary concept of modern design as an agent of social change, elevating it to a national agenda. Combining imagination and thought, art and science, Charles and Ray Eames created some of the most influential expressions of 20th century design – furniture that remains stylish, fresh and functional today.
An ethos of functionalism informed all of their furniture designs. Charles and Ray Eames created more than a "look" with their bent plywood chairs or molded fiberglass seating. They had ideas about making a better world, one in which things were designed to fulfill the practical needs of ordinary people and bring greater simplicity and pleasure to our lives.
The Eameses are best known for their groundbreaking contributions to architecture, furniture design, industrial design and manufacturing, and the photographic arts. They pursued new ideas and forms with a sense of "serious fun." Yet, it was rigorous discipline that allowed them to achieve perfection of form and mastery over materials. They loved their work, which was a combination of art and science, design and architecture, process and product, style and function.

FAMOUS WORK
The Eames House (1949), Eames Lounge Chair and Ottoman (1956), Eames Molded-Plywood Lounge Chair Wood (1945), DSR Chair (1948), La Chaise (1948), Wire Chair (1951)
SIX DESIGNERS. SIX SABERS.